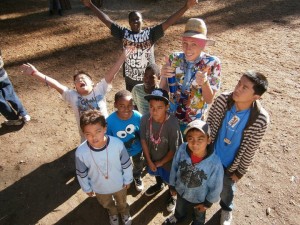 I do camp for the Woodsey Magic.
Sometimes I ask other counselors what exactly "Woodsey Magic" is to them. Usually the answer comes back as a smile from ear to ear, a touching camp story, and some comment about how difficult Woodsey Magic is to explain. If you've felt it before, you know what it is, though you might not be able to describe it. I think it's probably a little different for everybody, but here's my version:
From the moment we're born, much of our lives are decided for us; our names, our families, our environment. As we grow up, these things build stresses, pressures, and expectations upon themselves. Before we know it, we've become products of our environment; molds of what the people and circumstances around us have designed. Perhaps more often than not, that mold doesn't quite resemble the person we wish we were. Maybe we wish we were more brave, outgoing, confident, happier, friendlier. Maybe it's something completely different. But whoever you are, my guess is there's something about yourself that you'd like to change a little.
What if I told you that you can be exactly who you want to be? More