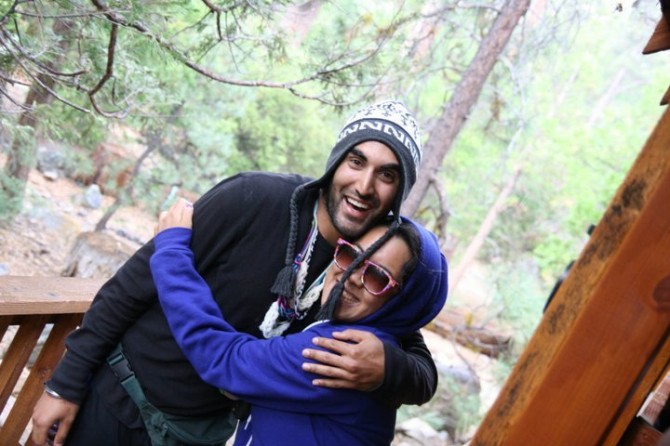 Camp was something I was approached about as a freshman. My roommate was doing camp and told me to apply. I, like many other UCLA students, was hesitant and did not apply that year because I did not know if I would have the time. I also laughed at him while he was doing a phone interview and had to sing a song. His new name also was interesting to me. The following year when I was approached about Camp, I gave in. I saw how close and how much of a bond the people who were fliering had amongst one another. So, I decided to turn in an application.
After an amazing year as a counselor with boys who I stay in touch with until today, I decided to apply for a larger role in camp and decided to apply for LSHIP. I knew I wanted to be LSHIP the day of my first meeting as a volunteer. I thought that being able to make an impact on 60 volunteers and 200 campers would be amazing. I saw how much fun they had and the magic they created through fun training topics. All for the greater cause of inspiring LA's underserved youth to be the leaders of tomorrow.
I continued to do camp and applied to be an HC after my year as an HCA because I wanted to give back to camp what it had given me. A shy freshman turned into a Woodsey who finally was able to be himself after training meetings, camp events, and session. Finally I found a place where I could be surrounded by people who were not afraid to be themselves either. I want to keep doing camp because without it, I will feel like a part of my life is missing.
It is hard to explain how camp becomes a part of your life. Some jokingly say that Camp is like a cult and that camp people hang out with camp people only. I would never put a bad connotation on it though. I would say that like-minded people who are willing to try and make a difference in a young person's life together, in a fun atmosphere, where they can learn about and be themselves, is bound to create passion and a universal bond amongst all involved. I wish I started camp earlier and submitted an application as a Freshman. It is hard to explain and convey the wonder of camp to someone who has not yet done it and who is shy; it is something that just needs to be experienced first hand. The hardest job of today's world is educating others.
Unicamp is a way to inspire, play games, sing songs, impact lives, and do fun activities. Often overlooked, all of these actions and activities have a huge educational component. As Woodsey's we are not only educating for social justice and greater opportunity, but also for empowering today's youth.
MWL,
Fiji