Hello Woodseys!
It has been a couple of very exciting weeks for UniCamp as volunteer recruitment officially ended  last Friday. However, the UCLA campus has not been the only place to see action, as cabins undergo construction at River Glen with the help of the Weingart Foundation Grant, and Rush 49, a website, hosts a contest to find the "Best Charity in LA", UniCamp is active throughout the Southland. Read on for more information about volunteer recruitment, more cabins for River Glen, and UniCamp's victory as the best charity in LA!
Rush 49 
UCLA UniCamp was entered into a contest with 11 other charities by Rush 49 in search for the  "Best Charity in LA". Part of a campaign to promote itself, Rush 49, a Groupon- like site, held an online poll to determine its top three winners. After three weeks, UniCamp emerged as the clear winner with a staggering 52.1% of the votes. As such, we will be a featured partner for four months in their first year of operations. Also, certain items will be "Charity Items', and we will share 50% of the proceeds that Rush 49 makes on those items.
http://promo.rush49.com/best-of-la/best-charity.php
Weingart Foundation 
Previously, UniCamp received a $500,000 grant to help renovate and build the current 13 cabins at Camp River Glen. After the $500,000 was spent, there were still four unfinished cabins. Although their foundations were built, the cabins themselves were not. This year, we were given an $85,000 grant from the Weingart Foundation to complete these last four cabins. Construction started a week after the grant money was received and 2.5 cabins have already been built. All cabins will be ready to use by the start of the camp season. With this grant, UniCamp will increase its capacity to:
15 Classic Camp Cabins
2 UniCorps Cabins
2 SAIL Cabins
1-2 WALL units
total capacity of 195-204 campers each session
This will amount to the largest camp sessions ever at Camp River Glen.
Volunteer Recruitment 
Since the beginning of January, the Recruitment Committee on the Leadership team have prepared to recruit the 500+ student volunteers that will run the seven sessions of camp this summer. Student volunteers are a unique bunch, some are funny, shy, outgoing, energetic, some are Physics majors, English majors, dancers, gamers, but they all share one quality that ties them all together: an unmatched, genuine enthusiasm to work with our campers. With that said, the Recruitment Committee had their work cut out for them. Emails were sent to student organizations and department heads, presentations were made on the Hill, Facebook saw a plethora of status updates about UniCamp, and countless hours were spent fliering on Bruin Walk. With their recruitment tanks on every day, Leadership and Old Woodseys told all their friends about UniCamp and its mission. One "Ride that Pony" Flash Mob, dozens of classroom presentations, and countless fliers later, we are very excited to report that UniCamp received a record amount of applications this year. Over 600 student volunteer applications! Interviews are underway this week, and we look forward to the many new Woodseys this camp season.


Every year we volunteer with camp, we are warned by our L-Ship to "love your session, but not
LOVE your session." However, as we all know this advice is often unheeded as camp couples
begin to emerge. Whether it is just a summer fling or a romance that develop into lifelong
commitments, there is no other way to describe them than as "Woodsey Magic."
I have been told on numerous occasions by my non-UniCamp friends who have done services
with other organizations like the YMCA that I would find love in camp. For now, I jokingly tell
my friends that I am still holding out for my future Woodsey Wife. There is something magical
about UniCamp Woodseys, and to be frankly honest, I am a large fan of Woodsey couples. I
interviewed Naomi "Huckleberry" Newstrom and this is what she told me:
How did you two meet?
We meet in the summer of 2001, and we were in different sessions. I knew a friend in
Session 8 who invited me to a party that David "Southie" Newstrom was at. At first I did not like
him; he was shy and made scowls, so I thought he was really weird. The next year I was Session
1 LShip and Southie was my volunteer, so I got to get to know him a lot better. We started dating
right before Memorial Day when we were going to graduate.
How long have you been together? Describe your relationship.
At first our relationship was a complete secret and I told no one except for my co's right
before session. However, Southie had told his oldest boys cabin that we were dating, and
so everytime they saw me, I thought it was strange that they would get so excited. Not
until the end of session did I reveal to my volunteers that we were dating. We got married
in 2005, right before an alumni week of camp.
Do you have any advice to currently dating Woodseys?
Being around kids, you have to be very careful about how you act. I know that it is
something frowned upon, but being in a camp relationship worked for me, so I do approve. In
camp you get to know people on a different level than in ordinary everyday life, and you get to
see people in a different way. This creates very intense relationship that can be good in my case,
but also can end up being only short-term as well. However, I think camp is a great way to meet
someone.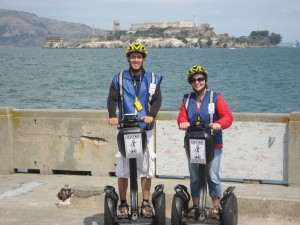 Were many of your mutual friends predominately in camp? Are many of your close
 friends now former Woodseys?
Many of our mutual friends were in camp; all of my roommates were in camp, and the
mutual friend that we first met was also in camp. Camp was a big factor in our relationship at the
beginning since our e
ntire network of friends were in camp. As our lives have changed so much
since camp, we do develop new friends, but we still keep in contact with some people from
camp, and a large portion of our core group of friends were in camp.
The emergence of strong couples in an organization like ours seems inevitable, and I have boiled it down to a couple a theories that I have concluded in the last couple years. The reasons are as follows:
Squirrelly's Woodsey Love Theorem1. Woodseys tend to be very compassionate, kind, and caring people. Naturally, in my mind at least, good people are attracted to good people.2. To be a Woodsey, you need to have an adventurous spirit. This openness allows for a genuine love to be created.3. Seeing your significant other up at camp, working with kids, can evoke certain primitive Darwinian paternal or maternal instincts. You think to yourself, "Yea, I can totally see (insert Woodsey) taking care of my kids one day."4. Up at camp, life can sometimes feel incredibly overwhelming, as you can be surrounded by unruly kids 24/7. Counselor Campfire epitomizes the empathy, trust, and reliance on other Woodseys, and you know that your Woodsey love has got your back. While I am not an expert on relationships, or claim to be at all, I feel that some of these ideas hold some truth. At least, for me it seems like legitimate foundations for why a strong relationship can develop in camp.
What are your thoughts? Is your Woodsey relationship like this? Would you like to have something like this?